We ensure that our deliverables are an "exact Fit" to client need by understanding project requirements, close and regular contacts, periodic quality checks and visit "on site" locations.


Welcome
---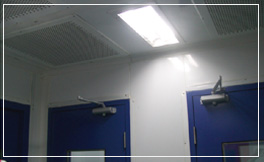 MEP CONTRACT & SERVICES is an engineering company offering quality engineering, consultancy and contracts services to its clients. The company has been set up by a team of qualified and experienced engineers with intent of adopting the best engineering practices for serving its clients.
The management of the company team of experienced and expert young engineers. The team members have good experience for executing mechanical and electrical works.
The company is mainly focused in executing the concept Design, detail Engineering, contract and services for all kind of HVAC, electrical, and project management.
The company takes responsibility to execute the HVAC, clean room, electrical and project management jobs and provide design and engineering Services in following disciplines:
HVAC & Clean Room, Electrical and Mechanical, Project Facility Management & Services, Civil.

SAVE NATURE SAVE ENVIRONMENT